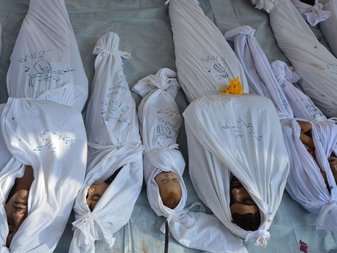 August 25, 2013
In general news, the Syrian war "crossed the line" when it appears as if nerve gas was used, prompting U.S. War ships to the region. In the U.S., fires in Yosemite threatened San Francisco power grids. It was revealed that the NSA spying on Americans was rebuked by the FISA court for intentional violations of the Patriot Act, and that NSA employees spied on love interests. The reliability of the stock markets was in question once again, this time as the entire NASDAQ halted for an afternoon with no explanation. Lastly, the markets slid for another week as it is now clear that the Federal Reserve will end the free money era.
In healthcare business news, Amgen (AMGN) acquired Onyx (ONXX) for $10 B. St Jude (STJ) acquired Endosense to expand the EP-lab business. Eli Lilly (LLY) is the latest Big Pharma in the crosshairs of China, as anti-bribery laws are used as the tool of choice to keep drug prices lower.
On the data front, GTX inc. (GTXI) imploded after trials failed for muscle wasting drug enobosarm. Glaxo's (GSK) Crohn's drug, vercirnon, failed as the company cancelled the program. Lastly, AHRQ published a review of the data showing that costly CRT-D devices are no better than single-chamber ICDs in sudden death.
From the FDA, Novartis' (NVS) anti-muscle wasting drug targeting the myostatin pathway, BYM338 (bimagrumab), received Breakthrough status from the FDA