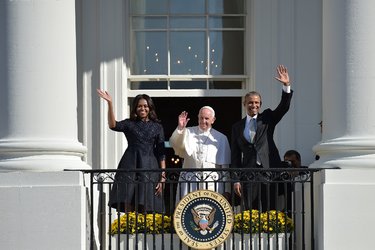 September 21st – September 27th
In the general news, Greek leader Alexis Tsipras retained his job despite allowing austerity measures to pass. The world's largest auto maker, Volkswagen, was embroiled in a scandal involving rigging their diesel cars to trick clean air inspections, causing the CEO to step down, and sinking shares. In the U.S., Pope Francis visited the East Coast. China's leader Xi Jinping was greeted with a state dinner at the White House and the Speaker of the House, John Boehner, resigned under pressure.
In healthcare business news, a small private specialty pharmaceutical company call Turing Pharma made national news when the New York Times reported on their price gouging of a generic pill that they cornered the market on. It led to Hillary Clinton and Bernie Sanders commenting.
On the data front, a biosimilar to Roche's Avastin succeeded in a lung cancer trial. Amgen (AMGN) and Allergan (AGN) are developing the drug. OncoGenex's (OGXI) pancreatic cancer drug succeeded. Lastly, Concert Pharma's (CNCE) drug CTP-656 to treat cystic fibrosis succeeded in a Phase 1 that showed it was as effective as Vertex's (VRTX) Kalydeco.
From the FDA, Novo Nordisk's diabetes drugs Tresiba and Ryzodeg were approved.