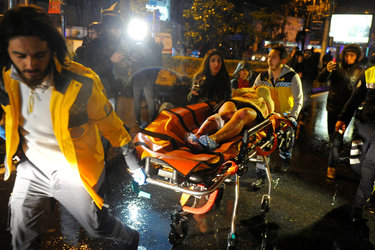 December 26th – December 31st                                 2016
In general news, The United States orchestrated a U.N. vote n a resolution condemning Israel's illegal settlements on Palestinian land. Then, Secretary of State John Kerry scolded Israel's PM Netanyahu. Meanwhile, most of the world was able to celebrate the New Year except for people in Istanbul, where a terrorist dressed as Santa Clause murdered more than 35-people in a nightclub.
In healthcare business news, JNJ is planning to back out of its acquisition of Actelion (ATLN).
On the data front, Anthera's (ANTH) cystic fibrosis drug sollpura failed in trials.