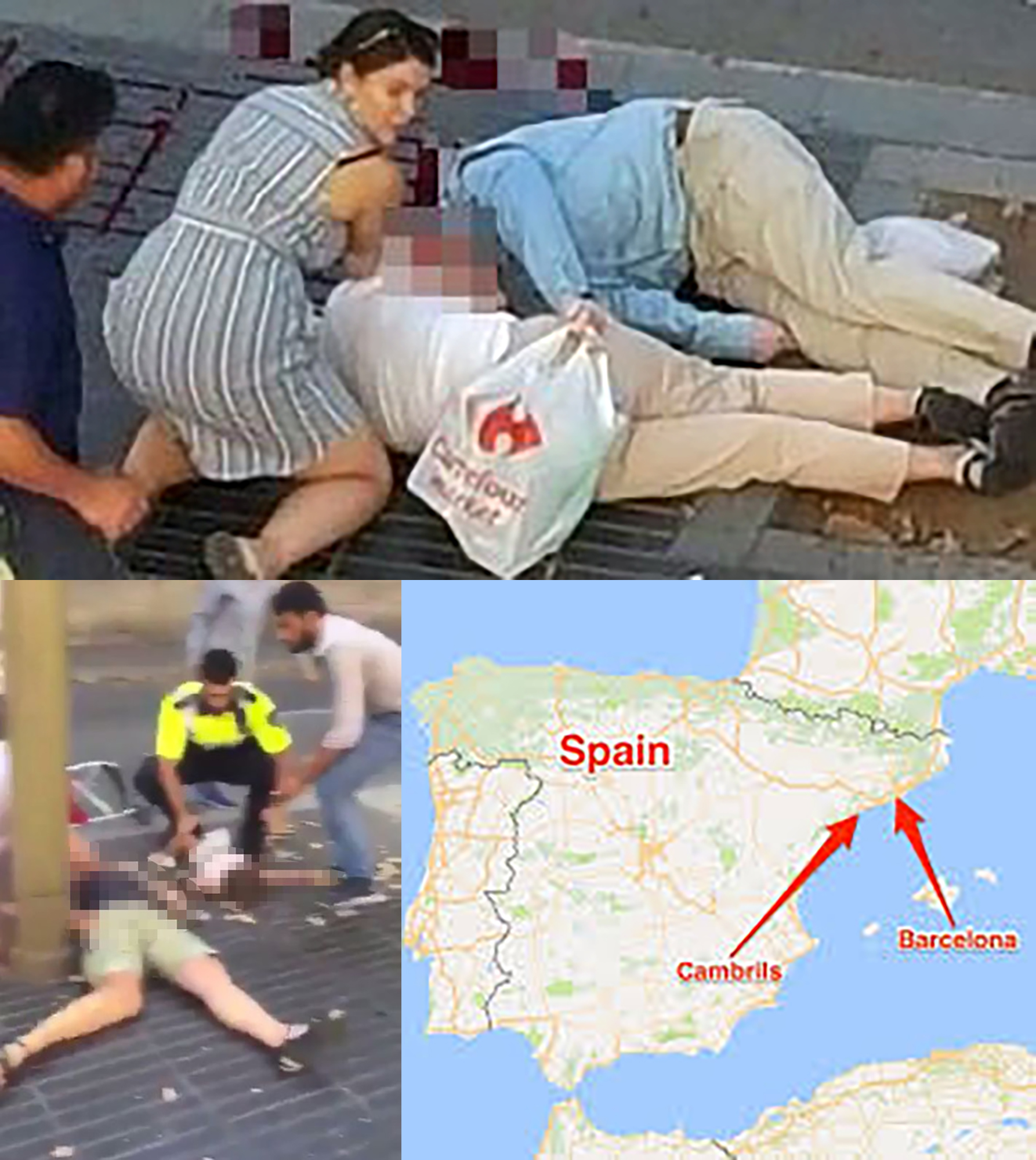 August 14th – August 20th                                 2017
 In general news, North Korea seemed to have blinked and stopped threatening to bomb Guam. In Spain, two different terrorist attacks by the same cell killed 14 and injured more than 100 in Barcelona as a van mowed down people, and injured more in nearby Cambrils. In Finland, another radical Islamic terrorist stabbed random people, killing two more. Then, in the Siberian city of Surgut, yet another ISIS-inspired knife attack injured eight people. In the U.S., Steve Bannon was fired by president Trump in the wake of his poor handling of the white supremacist riots in Charlottesville last week.
In healthcare business news, Merck's (MRK) black CEO quit President Trump's advisory board in protest over the handling of the Neo-Nazi and racist riots, triggering others to do so and closure of the entire council. Apple (AAPL) and Aetna (AET) held meetings on how to possibly have all of Aetna's insured base use the Apple Watch to monitor health, raising big privacy concerns and also highlighting to future of telemedicine and medical devices. Finally, UnitedHealth's (UNH) CEO stepped down.
From the FDA, the FDA Reauthorization Act was signed by the president. Pfizer's (PFE) Besponsa was approved to treat a rare form of ALL. Finally, AstraZeneca's (AZN) ovarian cancer drug Lynparza was approved for expanded indications.