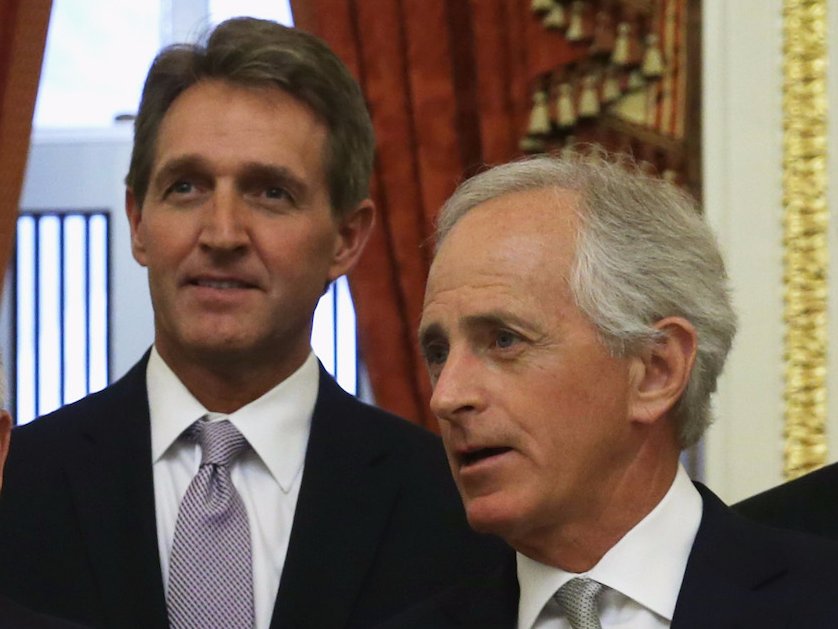 October 23rd – October 29th                                 2017
 In general news, per a 1992 law, the secret FBI and CIA files on the assignation of President Kennedy were released. In politics, GOP senators opposing Trump, Corker and Flake, both announced that they would not run for re-election due to low poll numbers. Congress passed a budget, allowing the tax overhaul bills to proceed. Finally, the economy grew at 3% despite the hurricanes, and the stock markets reached new highs.
In healthcare business news, President Trump announced a national health emergency on the opioid epidemic. In earnings, pushback on drug pricing was the theme. Celgene (CELG) stock tanked 20% as sales continue to decline. The entire IBB biotech index was down eight days in a row. Edwards (EW) earnings revealed more slowing in the TAVR market. Eli Lilly (LLY) sales declined as they plan to sell the animal health business. Finally, Amgen (AMGN) sales declined, with Repatha continuing to not sell due to high price and formulary restrictions.
From the FDA, JNJ's Simponi was approved for active psoriatic arthritis and active ankylosing spondylitis. Also, PTC's (PTCT) Duchenne Muscular Dystrophy drug was rejected.