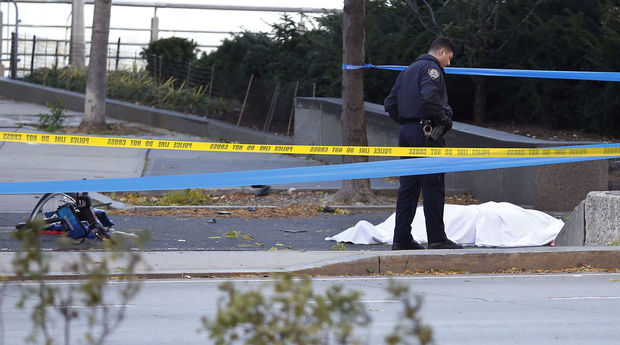 October 30th – November 2nd                                 2017
In general news, an ISIS-inspired man driving a rental truck mowed over dozens of people on Manhattan's West Side Bike Path, killing eight. The terrorist survived and was charged by federal prosecutors. In politics, special prosecutor Muller charged former Trump campaign chairman Paul Manafort and two others with crimes unrelated to the election. Details of President Trump's signature legislation of tax reductions were revealed. And in sports, the Houston Astros won the World Series just months after Hurricane Harvey flooded the city.
In healthcare business news, Community Health Systems (CYH) was down on bad debt data from earnings. Mylan (MYL) was down on news that AG's from 45 states are suing for price fixing and tope Mylan executives were charged.
On the data front, Merck (MRK) shares were down on news that Keytruda did not produce overall survival benefit in lung cancer. From the TCT meeting, a study showed that stents do not even reduce angina. Finally, AstraZeneca's (AZN) asthma drug tralokinumab failed again.
From the FDA, AstraZeneca's cancer drug Calquence approved to treat rare mantle cell lymphoma.