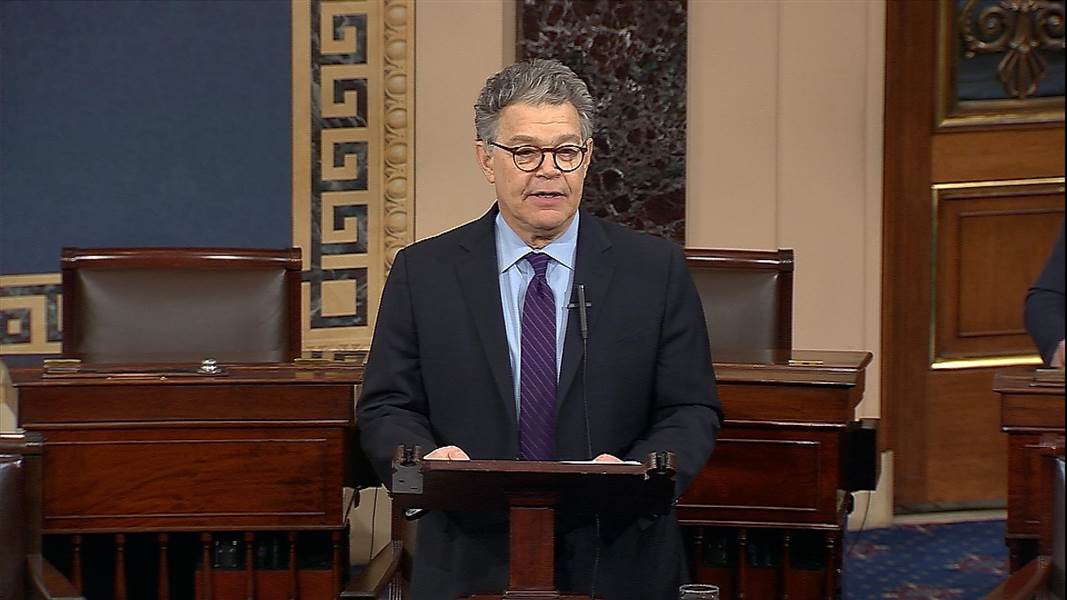 December 4th – December 10th                                 2017
 In general news, President Trump stirred controversy by announcing that the U.S. Would recognize Jerusalem as the capitol of Israel. The SCOTUS allowed Trump's Muslim travel ban to stay in effect until the court adjudicates later. More members of congress were ousted for sexual misconduct, including John Conyers and Al Franken, although it is not clear whether Franken will truly step down. Meanwhile rogue congressman Al Green forced the House to vote on impeaching Trump and only 50 people voted in favor. In the economy, November jobs numbers showed strong growth along with record-high consumer confidence. Elsewhere in politics, the lead FBI investigator for the Robert Mueller special investigation was fired for sending partisan pro-Clinton emails to his mistress, and the judge on the Michael Flynn case recused himself.
In healthcare business, CVS will acquire Aetna (AET) for $69 Billion, and UnitedHealth (UNH) acquired dialysis company Davita (DVA) for $5 Billion. Walgreen (WBA) launched a new branding effort to compete as the entire pharmacy business model implodes. Gilead (GILD), with recently acquired Kite, will acquire Cell Design Labs for $175 Million to obtain CAR-T technology. Finally, Pfizer's (PFE) Viagra went generic after a decade of deals to stall.
On the data front, Sage (SAGE) was up more than 50% on good data for their SAGE-217 drug to treat depression. Revance (RVNC) was up more than 30% on successful trials for their Botox rival drug RT002. Alexion (ALXN) spiked on good data with ALXN1210 to treat paroxysmal nocturnal hemoglobinuria. Roche's trial of Tecentriq, Avastin, and other chemotherapy prolonged survival in lung cancer. Finally, another study showed that coronary stents offer no benefit.