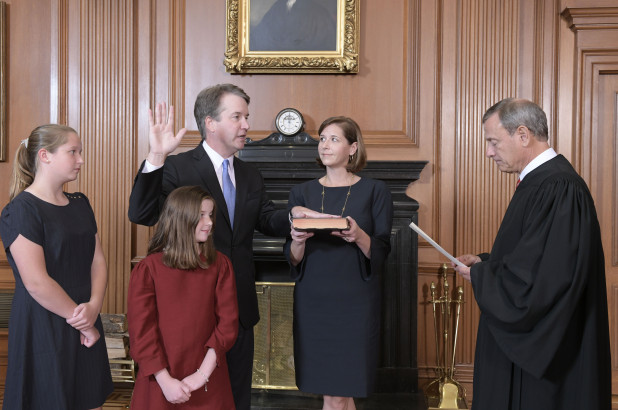 October 1st – October 7th                                 2018
In general news, President Trump experienced his best week in office. He sealed a new NAFTA deal with Canada and Mexico, defying the critics who said that tariffs do not work. Judge Kavanaugh was confirmed and sworn in as the newest Supreme Court Justice. The left's dirty tricks attempting to derail the process invigorated Trump's base, sending his approval rating to 51%. Finally, the September jobs report posted an unemployment number of just 3.7%, which is the lowest it has been in 50-years. Meanwhile, the ultra-liberal Nobel Peace Prize committee snubbed Trump despite his efforts to deescalate a brewing nuclear war with North Korea.
In healthcare business news, DaVita (DVA) settled Medicare fraud investigations. AmerisourceBergen (ABC) also settled for $625 million a drug distribution investigation. Also, JNJ partnered with Arrowhead (ARWR) to develop a gene-silencing drug.
On the data front, Lilly's (LLY) diabetes drug LY3298176, a dual GIP and GLP-1 receptor agonist, posted good data, hurting shares of Novo Nordisk (NVO) since it would compete with Ozempic. Also, Ono Pharma (OPHLY) shares spiked when a Nobel prize for medicine was awarded to research related their cancer drugs.
From the FDA, LLY's migraine drug Emgality was approved. Antares Pharma's (ATRS) testosterone drug was approved. Akcea Therapeutics (AKCA) and Ionis' (IONS) drug Tegsedi to treat hereditary amyloidosis patients with polyneuropathy was approved. Finally, Roche's hemophilia drug Hemlibra was approved for expanded indications.