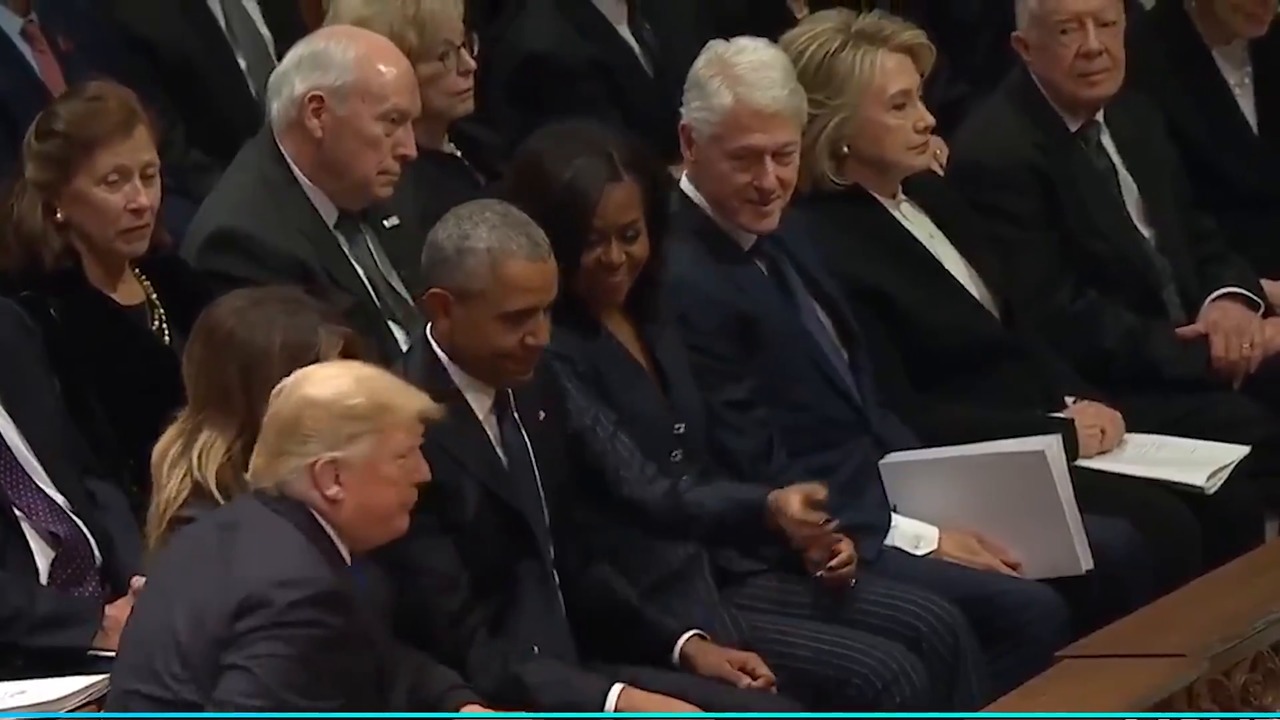 December 3rd – December 9th                                 2018
In general news, riots in France continued or the fourth weekend as Macron looks to be on the way out. In Toronto, the daughter of large Chinese telecom company Huawei was arrested, at the request of the U.S., for assisting Iran in circumventing U.S. sanctions, and also for planting spy chips inside electronics that the company exports. That caused a market sell off over fears of a trade war. Then, President Trump tweeted that he was a "tariff guy", causing more selling. In the U.S., Trump announced that former AG William Barr would be his choice for new AG, and the November jobs report had 155,000 new jobs at 3.7% unemployment.
In healthcare news, even the China government admonished the scientist who genetically engineered embryos. Given China's dismal human rights record, that says a lot. At the funeral for President Bush, Jimmy Carter was in attendance. Given that he had metastatic melanoma to the brain, cured by Keytruda, the sight was a miracle of sorts.
In healthcare business news, Takeda (TKPYY) finalized approval for the $62 Billion acquisition of Shire (SHPG). Also, companies struggling with healthcare insurance costs are tackling oncology in creative ways to avoid unnecessary costs.
On the data front, Roche's Hemlibra succeeded in hemophilia A with factor VIII inhibitors trials. Roche also succeeded with a new drug to replace Xolaire. Their ligelizumab succeeded in hives trials. Revance's (RVNC) botulinum toxin to compete with Allergan's Botox succeeded in cosmetic wrinkle reduction trials. JNJ and AbbVie's (ABBV) Imbruvica succeeded in CLL. Meanwhile, ABBV halted Rova-T trials in lung cancer for futility.