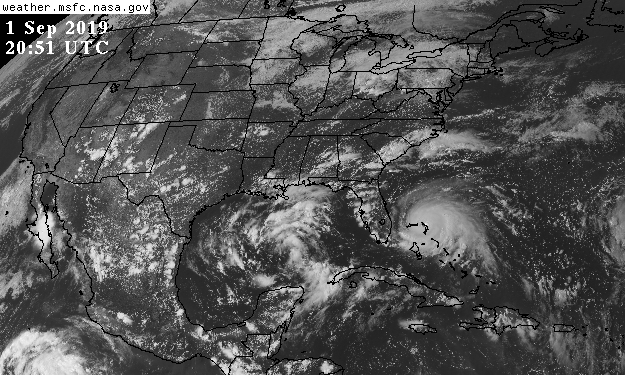 August 26th – September 2nd                                 2019
 In general news, Hurricane Dorian made the TV hypsters look like fools and liars, once again, missing the mainland. Labor Day was spared. In Texas, another white male with an assault rifle murdered seven and injured many more. In politics, the DOJ IG issued a scathing report on James Comey's leaking of classified materials, which vindicated President Trump for firing him.
In healthcare news, the Surgeon General warned of the harmful effects to the brain from marijuana use. In West Virginia, someone has been murdering veterans at a VA hospital.
In healthcare business news, Amgen (AMGN) acquired Otezla from Celgene (CELG) for $13 Billion. Former #1 biotech analyst Mark Schoenebaum, MD, a Johns Hopkins medical school graduate, died at age 46. It is well known that he had to leave the industry due to addiction problems. Also, Kaiser News reported on the problem of surprise hospital bills, which President Trump has already ordered the HHS to address by January of 2020.
On the data front, AbbVie (ABBV) finally scrapped Rova-T that it acquired for $6 billion from Stemcentrx in 2016. The cancer therapy failed again in lung cancer. Immunicum's (IMMU) dendritic cell injection failed to beat Pfizer's (PFE) Sutent in metastatic kidney cancer.
From the FDA, the agency warned of liver damage from Hep-C drugs that are meant to prevent liver damage.