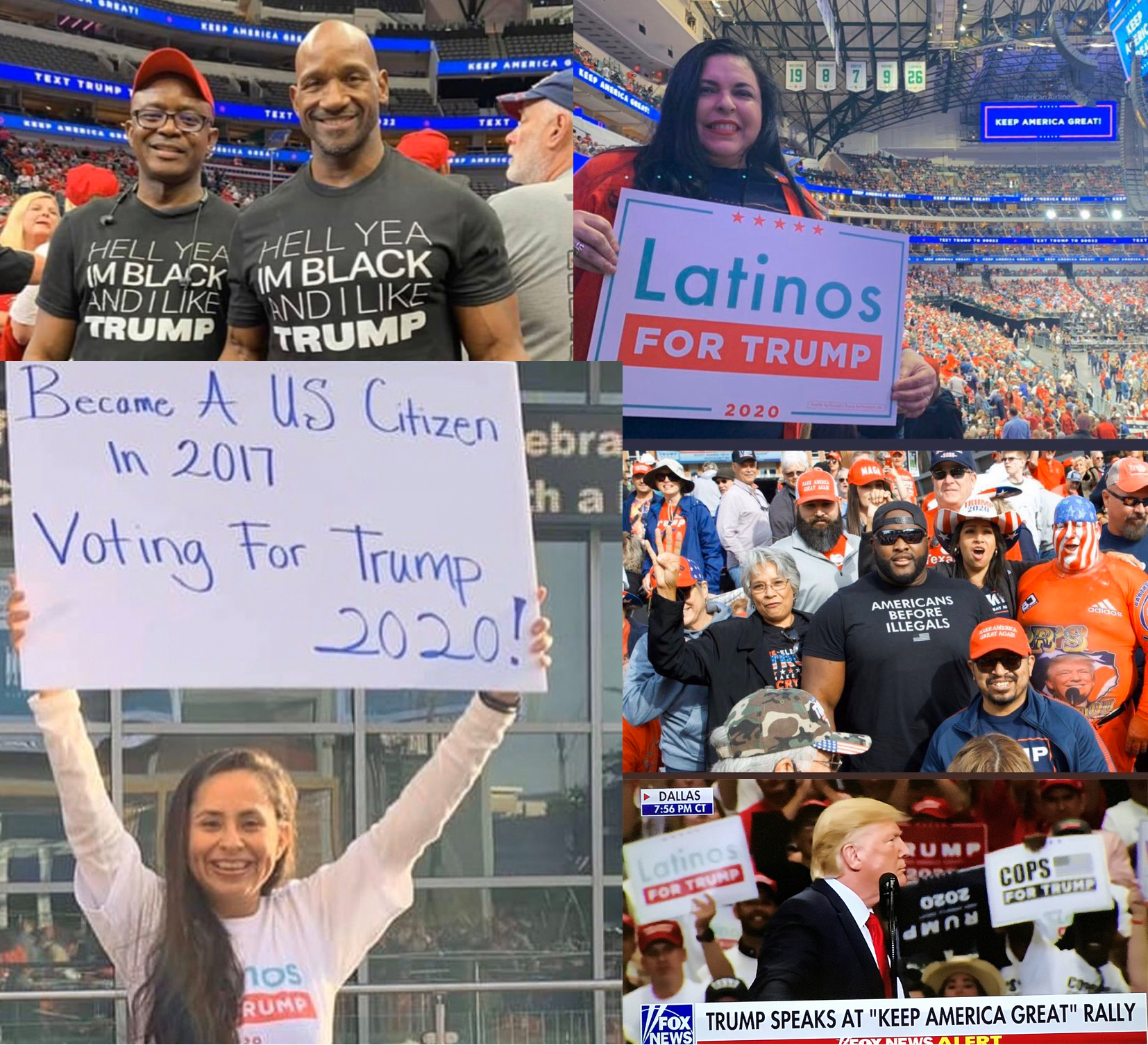 October 14th – October 20th                                 2019
 In international news, VP Pence and Sec. State Pompeo met in Turkey with President Erdogan to warn Turkey to not kill Kurds and to honor the cease fire. Then, Speaker Pelosi traveled to the region herself, perhaps to avoid the embarrassing fact that the House lacks the votes to impeach President Trump. In Mexico, the heroin cartel started a shooting war against the government when it captured El Chapo's son and the government handed him back. So, there is a real war raging on our southern border, with deadly heroin flooding in, and congress is focused on the Turkey/Syrian border.
In domestic news and politics, Project Veritas exposed CNN's Jeff Zucker for leading morning conference calls that gave instructions on how to make Trump look bad. Trump then sent a legal letter to CNN threatening to sue. Meanwhile, Trump held a rally in Dallas with 50,000 in attendance. Thousands of Latinos and blacks were in attendance to support him, which is why Democrats are acting like cornered desperate animals. Then, Hillary Clinton jumped the shark and accused Tulsi Gabbard and Jill Stein of being agents of Vladimir Putin. Finally, New York's Governor Cuomo used the N-word on live radio and the propaganda press gave him a pass.
In healthcare business news, earnings season began with good numbers from JNJ and Abbott (ABT). But JNJ's legal woes mount with thousands of lawsuits pending over a variety of products. It had to pull iconic baby powder from the market due to asbestos contamination. ABT partnered with Tandem (TNDM) on a pump-glucose-monitor product. Amazon (AMZN) is sending employees across state lines to medical centers willing to provide surgery by lower-cost bundled plans. Finally, Achillion (ACHN) was acquired by Alexion (ALXN).
On the data front, Eli Lilly's (LLY) Sequoia trial failed in pancreatic cancer. Relmada (RLMD) met endpoints in a depression study, and Reata (RETA) shares spiked on early data for omaveloxolone, in patients with a neuromuscular disease called Friedreich's ataxia.