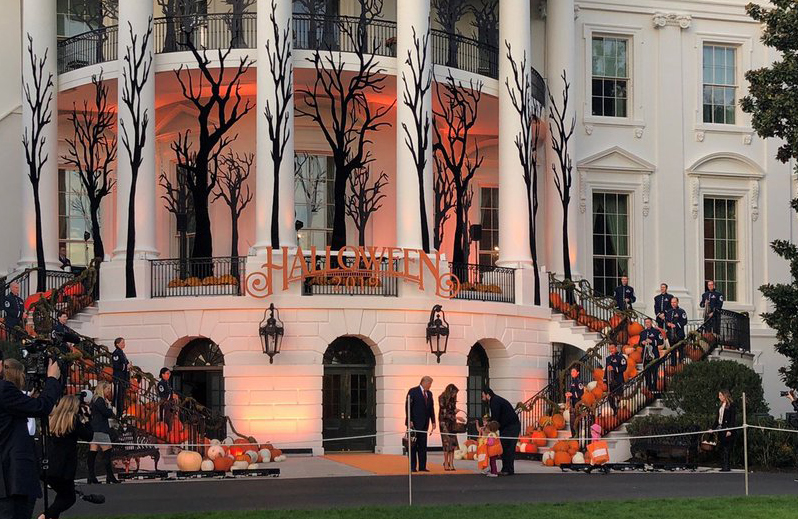 October 28th – November 3rd                                 2019
In international news, the UK punted BREXIT again, delaying the Halloween deadline to January. In the U.S., the House voted to formalize the impeachment investigation, but not to actually impeach. No Republicans voted in favor. Meanwhile, the so-called whistleblower who anonymously started the impeachment process is still in hiding. The October jobs numbers were strong. The NCAA saw the writing on the wall and agreed to allow athletes to earn money. In other sports, Tiger Woods won his 82nd win, tying Sam Snead for most ever, and the nationals won the World Series.
In healthcare news, a routine practice of reusing old syringes caused the spread HIV to 1,000 kids in Pakistan. In the U.S., the "suicide" of Jeffrey Epstein was openly questioned by a credible pathologist.
In healthcare business news, Elizabeth Warren is taking heat even from her own party for the cost of Medicare-for-All (The Democrats are part of the establishment benefitting from the status quo just like the Republicans are.). Saturday Night Live mocked her (SNL is an arm of the DNC.). A bipartisan bill in congress called the Stop Importation and Manufacturing of Synthetic Analogues (SIMSA) Act gained momentum. Also, the three largest drug distributors reached a settlement with government attorneys.
On the data front, new antibody drugs seem effective against Ebola in the Congo. Also, Novartis (NVS) failed in a head-to-head trial of Cosentyx against AbbVie's (ABBV) Humira.
From the FDA, Biogen (BIIB) and Alkermes (ALKS) won approval for Vumerity to treat MS. Also, a panel voted to withdraw approval of Amag's (AMAG) Makena in the wake of the confirmatory trial failure. Finally, Stephen Hahn, MD from MD Anderson was chosen to be the new FDA Director.