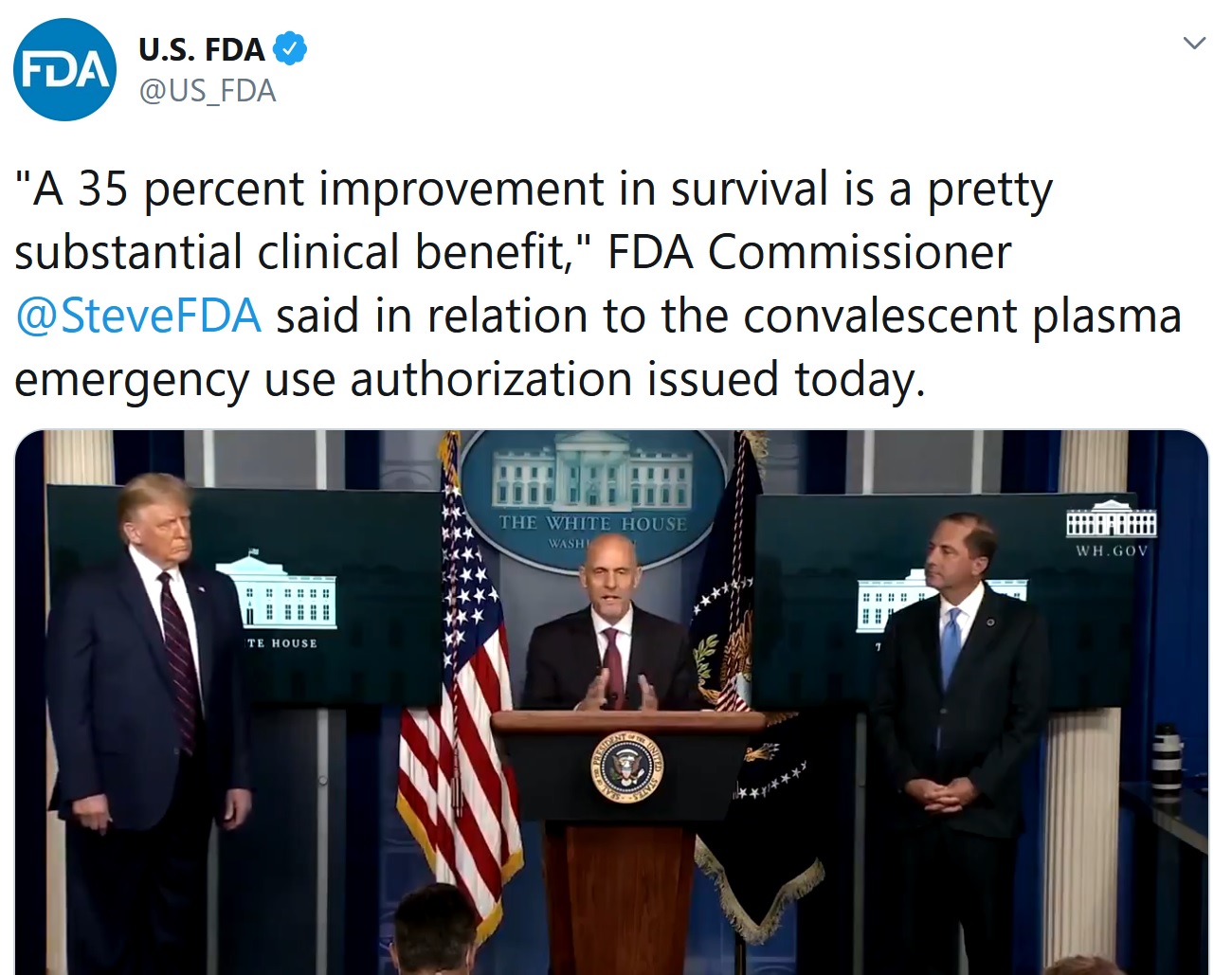 August 17th – August 23rd                                 2020
In the general news, the Democrat convention was all pre-recorded video like a telethon. Joe Biden's acceptance speech was pre-recorded and even plagiarized other speeches. The event, lacking any A-list celebrities, was widely panned even by Democrats. Meanwhile, sales of existing homes jumped 20% over last month, the stock markets reached new highs for the year, recovering from the pandemic hit, and Apple reached $2 Trillion in market cap (along with other bubble prices for Big Tech).
In healthcare news, Sweden's version of Tony Fauci said that wearing masks can actually be harmful. The Wuhan virus seems to be mutating into an even less virulent form than it already is. People with antibodies to the virus are indeed immune from further infections, despite attempts by the fearmongers to say otherwise. With the evidence that antibodies against The Wuhan virus are effective with immunity, it was rumored that the head of the NIH, Francis Collins, and his employee, Anthony Fauci, were trying to stop the FDA from approving convalescent plasma antibody infusions. However, the FDA issued EUA for plasma on Sunday.
Related to this obstruction of medical therapy by government bureaucrats, family members of the nursing home massacre in New York, caused by Governor Cuomo's edict to jam infected patients back into long-term facilities, gave their testimonials. Also, the Minnesota governor reversed a previous decision to ban the use of hydroxychloroquine (HCQ) as Senator Ted Cruz wrote a letter to the FDA that the agency's decision to not approve HCQ was killing people.
In healthcare business news, JNJ acquired Momenta (MNTA) for $6.5 Billion. Sanofi (SA) bought Principia (PRNB) for $3.5 Billion, and the Curevac (CVAC) IPO continues to do well.
On the data front, Unity Biotech (UBX), backed by Jeff Bezos, Peter Thiel, and others, failed in trials of its drug to test the theory that clearing out old "senescent" cells could reduce symptoms associated with aging. Also, newly-IPO'd Poseida (PSTX) stopped trials in prostate cancer.
From the FDA, President Trump used the White House press briefing venue to have HHS Secretary Azar announce that the FDA approved convalescent plasma to treat Wuhan virus patients.  BioMarin's (BMRN) hemophilia A gene-therapy was rejected. Gilead's (GILD) filgotinib for RA was also rejected, while Mylan (MYLN) won approval for a generic version of Biogen's (BIIB) Tecfidera.