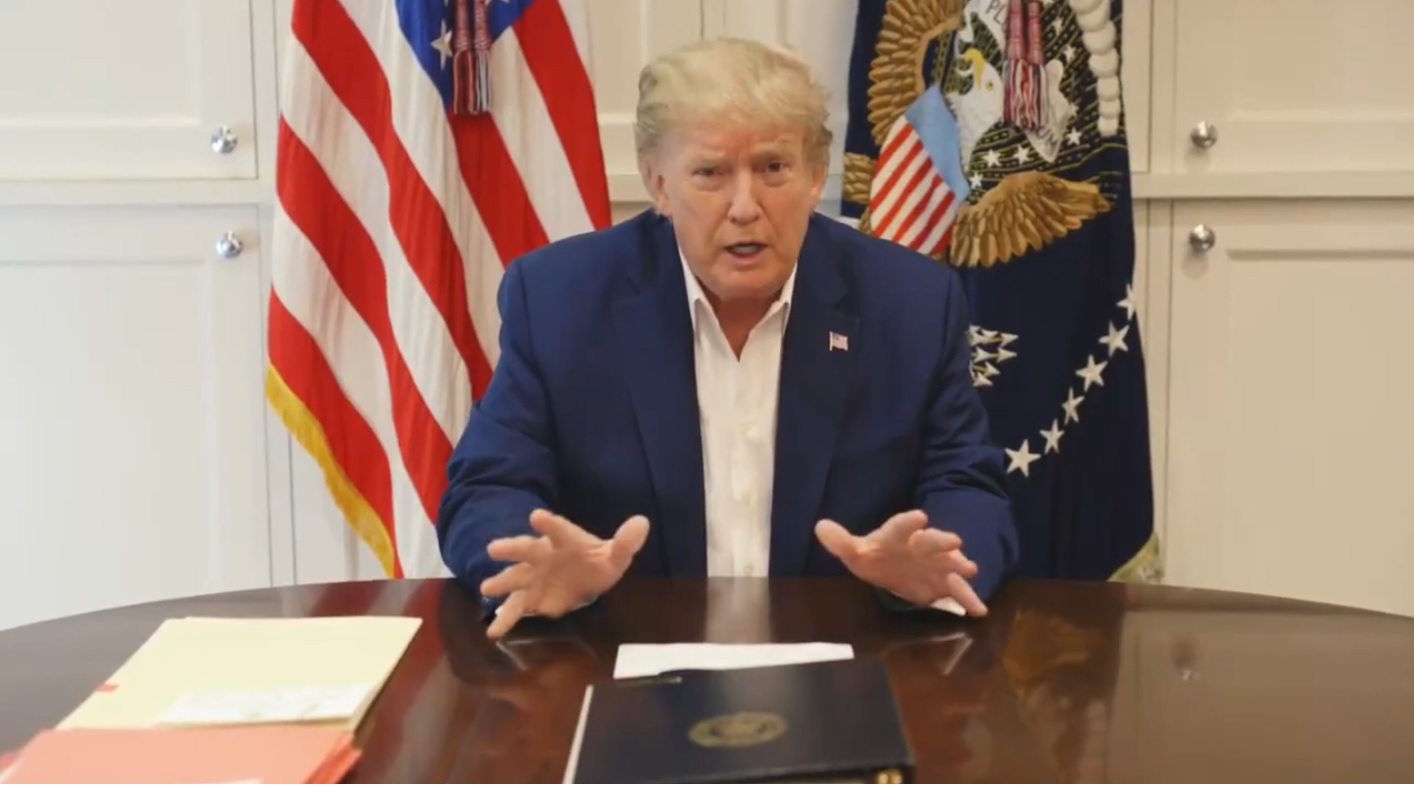 September 28th – October 4th                                 2020
In the general news, European nations that mandated strict lockdowns, thereby preventing herd immunity from taking hold, are seeing spikes in PCR-positive Wuhan virus cases, but not real illnesses. U.K. Prime Minister Boris Johnson seems to be panicking, causing protests against his renewed lockdowns, as people in Spain are rioting in the streets. In the U.S., President Trump tested positive after the first presidential debate. The Michigan Supreme Court ruled that Governor Whitmer had exceeded her powers with her arbitrary lockdowns, and college football fans in Georgia made a statement against masks with large crowds at a game. In the economy, job growth in September slowed to under one million, 661,000, with unemployment at 7.9%.
In healthcare news, as mentioned, President Trump, Chris Christie, Hope Hicks, Kellyanne Conway, two senators, and others around him tested positive for the virus. The president was admitted on Friday evening to Walter Reed Medical Center where he received Regeneron's (REGN) new synthetic antibody cocktail REGN-COV2, Gilead's (GILD) remdesivir, Vitamin D, Zinc, antacid famotidine, melatonin, aspirin, dexamethasone, and oxygen due to a high fever and dipping O2 saturations. But there was no mention of him receiving the highly politicized hydroxychloroquine. Trump was afebrile and doing well on Sunday.
In other healthcare news, the White House announced in a large ceremony from the Rose Garden the release of 150 million point-of-care Wuhan virus tests to be distributed to teachers. Notably, the normal pandemic response team of Fauci, Birx, Redfield, and Azar were not invited. Only Scott Atlas and Admiral Giroir were present. Then, Mississippi's governor followed Florida by lifting mask mandates, and cases in South America are on the decline.
On the data front and from the FDA, the Regeneron's REGN-COV2 (an antibody cocktail of two Ig's that attach to the coronavirus spike) that was given to the president came after positive early trial results. However, AstraZeneca's (AZN) vaccine trial was held up further and Inovio (INO) vaccine trial was also halted.