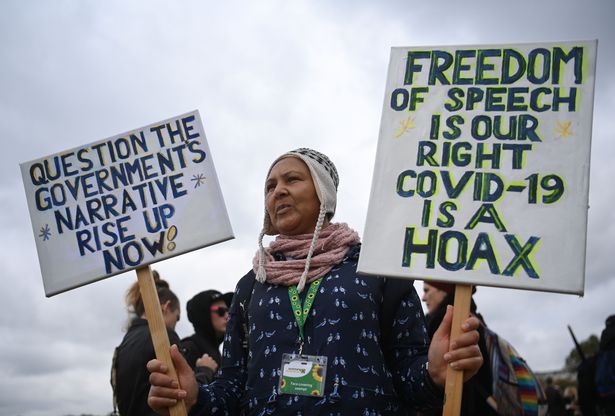 October 19th – October 25th                                 2020
In the general news, Europe continues to panic over a casedemic of bogus PCR-test false positive cases of The Wuhan virus. The feckless Macron of France fearmongered as the Boris Johnson locked down the country. In the US., the DOJ filed an important antitrust complaint against Google, which could result in the company breaking up. In politics, Trump defeated Biden in the last debate causing his campaign to pull him from the road and hide him in the basement. Elsewhere, a NASA probe landed on an asteroid and collected samples.
In healthcare news, more protestors demand that the schools reopen. Some New York parents sued, and 500,000 New Yorkers are now unemployed.
In healthcare business news, earnings seasons proceeded with medical device makers showing growth as the hospitals reopened. Also, the White House brokered a deal with CVS and Walgreens (WBA) to deliver the Wuhan virus vaccines to nursing homes.
On the data front, Moderna (MRNA) completed enrollment for its vaccine trial. Also, AstraZeneca's (AZN) vaccine trial resumed.
From the FDA, the vaccine advisory committee met. Then, Gilead's (GILD) remdesivir was approved with the name Veklury.