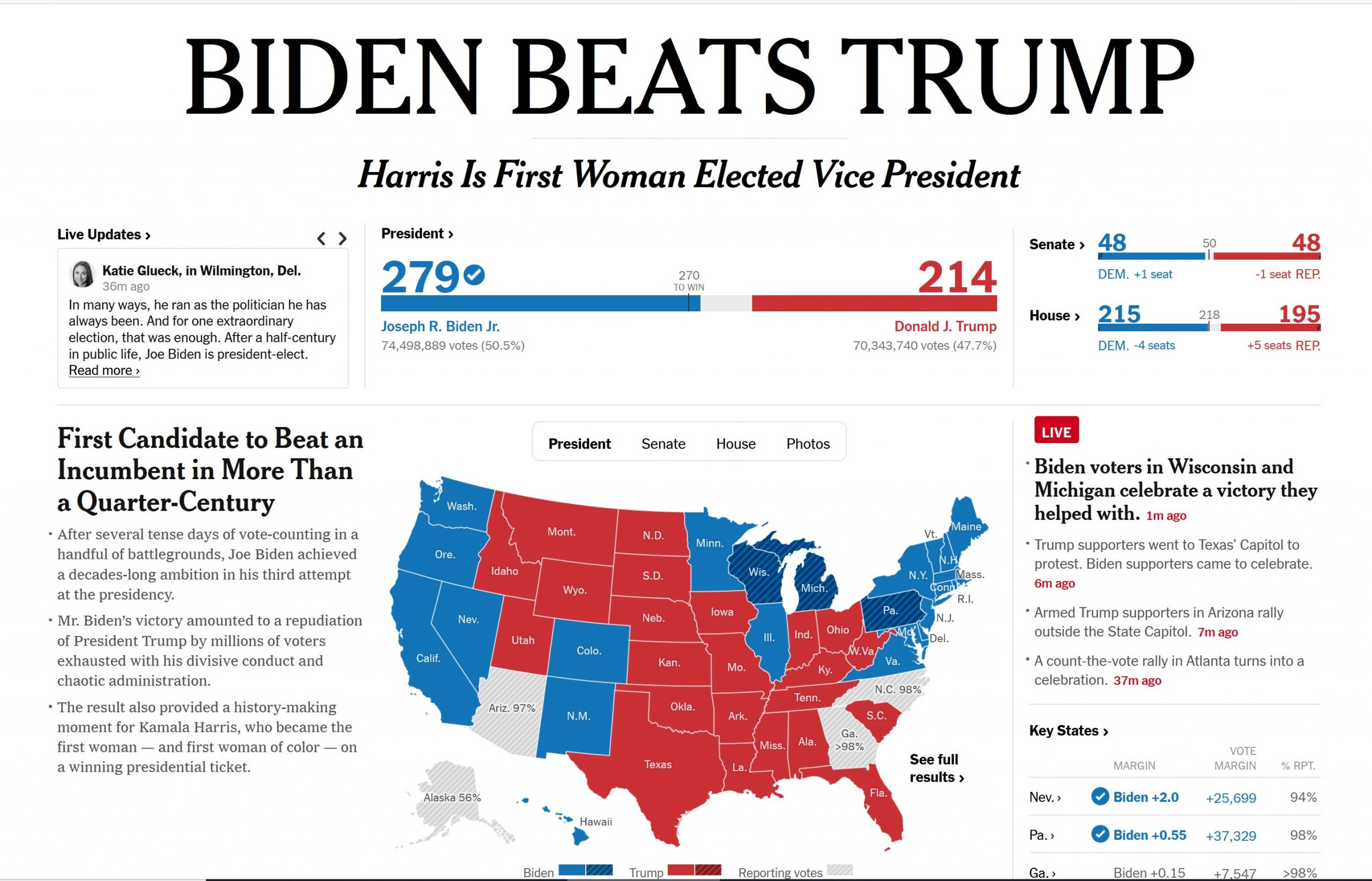 November 2nd – November 8th                                 2020
In the general news, overseas in Vienna, several people were murdered by Islamic terrorists. In the U.S., President Trump won the election by a landslide, getting at least 71 million votes. Then, the desperate Democrats and globalist billionaires put their voter fraud scheme to work. After election day, hundreds of thousands of votes were Biden were manufactured. Then, the mainstream media propaganda arms of the Democrat party colluded to all call the election for Biden despite not a single state officially declaring any winner. A long court battle will ensue. In the economy, the October jobs number exceeded estimates at 638,000 as unemployment fell to 6.9%. The Fed met and will keep rates low.
In healthcare news, hundreds of thousands of people in Germany protested the new lockdowns. A new report shows that T-cell immunity lasts after a person contracts the Wuhan virus. And, as predicted, the pandemic seemingly suddenly ended in the U.S. after the election, with large crowds celebrating the fake Biden victory and news site ceasing the casedemic propaganda.
In healthcare business news, PerkinElmer (PKI) acquired a CRISPR gene editing company. Also, Inspire Medical (INSP) posted good earnings.
On the data front, CureVac (CVAC) vaccine data looked promising in early trials. Santhera (SANN) fired half of their employees after their DMD drug failed. Regeneron (REGN) halted trials of their drug to treat fibrodysplasia ossificans progressiva due to deaths, and Bristol Meyers Squibb (BMY) posted good data on deucravacitinib (BMS-986165) for psoriasis.
From the FDA, Biogen (BIIB) and Eisai's drug aducanumab for Alzheimer's will go before a panel despite failed trials. The approval process for the Wuhan virus drugs and vaccines seems to have changed how the entire agency now works.