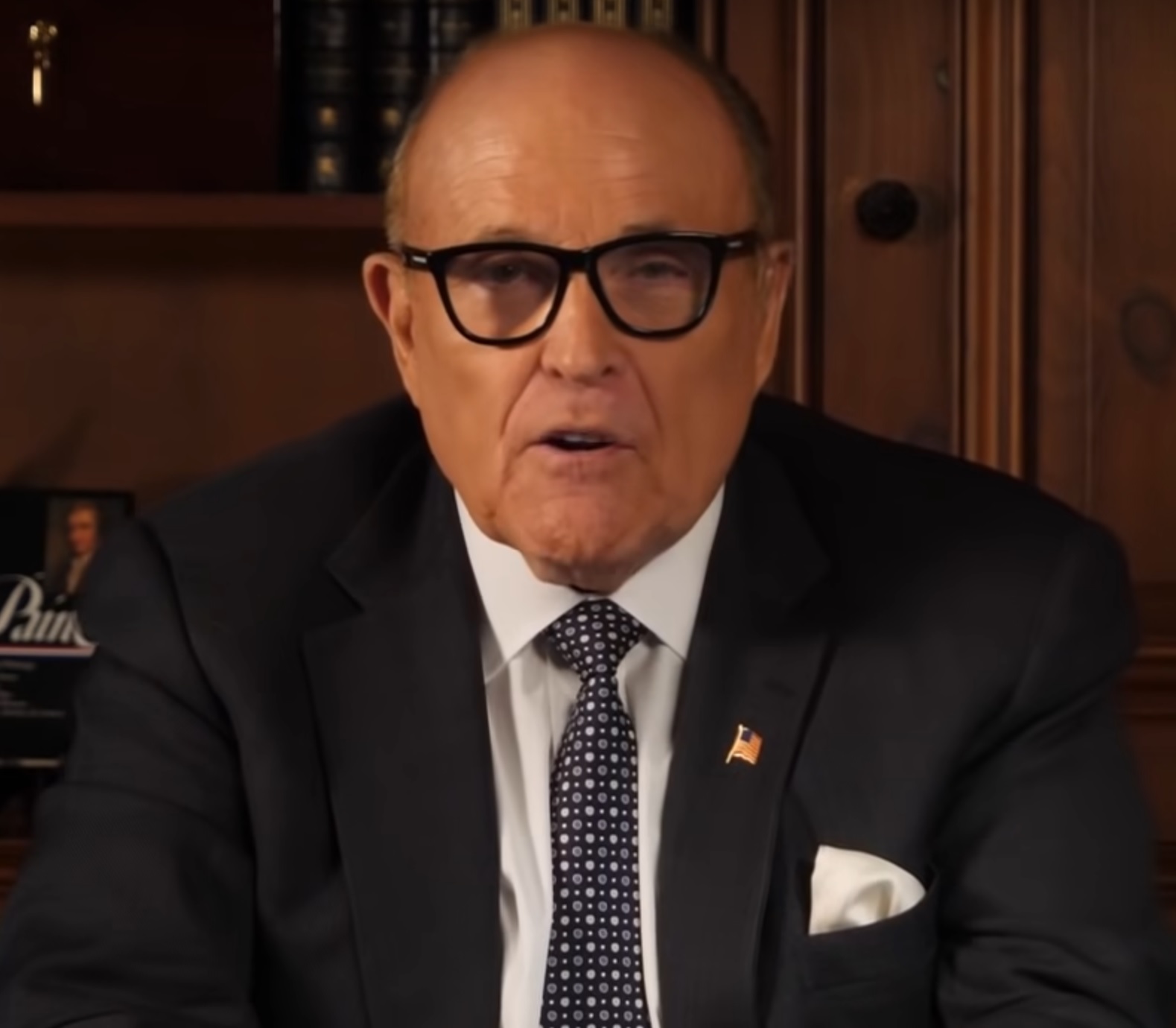 November 30th – December 6th                                 2020
In the general news, the post-election legal battles dominated the news. Rudy Giuliani and team went to the swing states and staged evidentiary hearing before each legislature. At the Georgia hearing, video of crooked poll workers pulling thousands of fraudulent ballots in suitcases out from under a table seemed to resonate the most. Then, President Trump held his first post-election rally to another large crowd in Georgia.
In other news, Trump sent more troops home, this time from Africa, and AG Barr confirmed suspicions that he is a swamp dweller by refusing to act on the obvious election fraud and deferred the Russia-gate prosecutions into next year. Finally, the number of new jobs added in November went way down from previous months, to 245,000, as the Marxist lockdowns achieved their goal.
In healthcare news, Rudy Giuliani tested positive and was admitted to Georgetown Hospital for treatment. Regarding immunity, now even the New York Times reports on the science that proves people have strong and long-lasting immunity after contracting the Wuhan virus. A meta-analysis showed that PCR testing is highly inaccurate and leads to harm. Also, Europe is realizing that isolation of elderly kills them.
In scamdemic news, lockdown protests grew as mainstream musicians Eric Clapton and Van Morrison teamed up to make an anti-protest song. The Austin, Texas mayor posted a "please stay home for Christmas" video and was promptly outed for filming it from a vacation house in Mexico. The Supreme Court ruled that California's lockdowns on churches violates the First Amendment. Then, somehow, California ordered strict new lockdowns as Beverly Hills leaders opposed the orders. Large crowds of Patriots in Staten Island, New York surrounded a bar in support of the owner who was arrested for staying open in violation of the illegal Cuomo lockdown. Ohio's pro-mask Governor DeWine had his fellow Republicans introduced articles of impeachment against him in response to his lockdowns. White House advisor Scott Atlas resigned. The CDC shortened the quarantine guidelines to only 10-days. And finally, Tony Virus (Fauci) wants to cancel Christmas as he accepted a job in the hypothetical Biden admistration.
In healthcare business news, Moderna (MRNA) spiked 40% on short squeeze trading after it announced the application for emergency use authorization. However, Pfizer (PFE), with a similar mRNA vaccine that requires ultra-cold freezers like Moderna's, is already running into supply chain issues.
On the date front, AstraZeneca (AZN) will start a new vaccine trial after they botched their first one. Moderna reported the actual data from their trial, and vaccine rival Novavax (NVAX) ran into trouble.