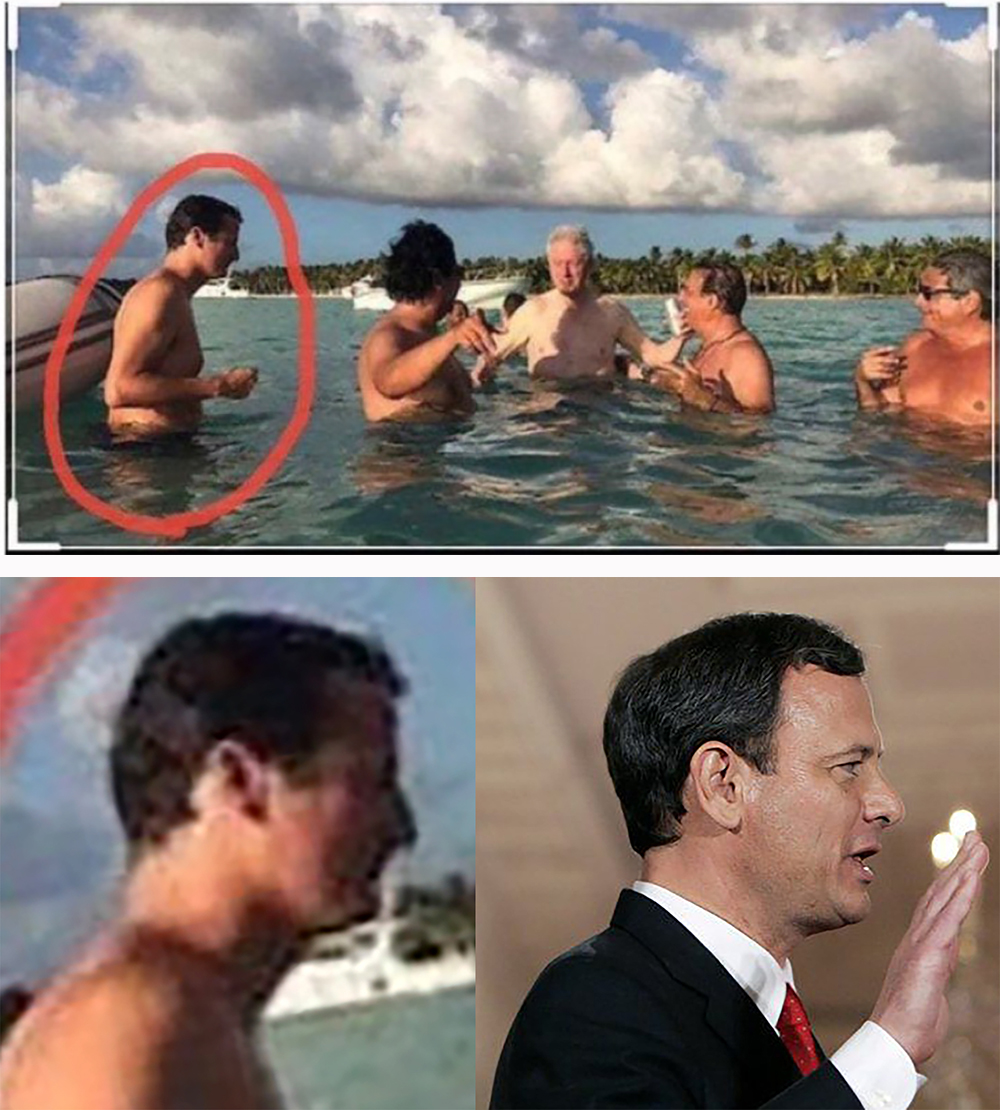 December 14th – December 20th                                 2020
In the general news, there was no relief for President Trump from the Supreme Court as cases sat pending. On Sunday, he added three new writs of certiorari to overturn Pennsylvania decisions. Meanwhile, photos of Chief Justice Roberts with Bill Clinton on Jeffrey Epstein's Caribbean island surfaced, perhaps explaining why he is compromised. The Director of National Intelligence announced that Russia, China, and Iran all participated in cyberattacks that influenced the election. The White House issued a report summarizing the various ways elections across the swing states were corrupted, and now-pardoned Michael Flynn called for martial law on the swing states o force new elections. Finally, congress seemed to agree on a $900 Billion stimulus package.
In scamdemic news, the CDC reported massive misdiagnosing of "COVID" when other reasons were the true causes of death. Tyrants Gavin Newsom and Andrew Cuomo moved to shut down their states and ban Christmas as San Diego and other communities defied the orders. A lawsuit by strip clubs won the day. Newsom also cancelled the Rose Bowl, so the college playoffs will happen in Texas. An HHS official argued that allowing healthy young people to contract the virus, thus achieving herd immunity, would be the only way to stop the scamdemic. The AMA rescinded guidelines against hydroxychloroquine for prevention, but only after countless people who would have benefited were harmed.
On the data front, the newly approved Wuhan virus vaccine by Pfizer (PFE) is causing severe allergic reactions in thousands of patients so far. The CDC changed guidelines for the vaccines as a result.
From the FDA, Moderna's (MRNA) vaccine was approved.