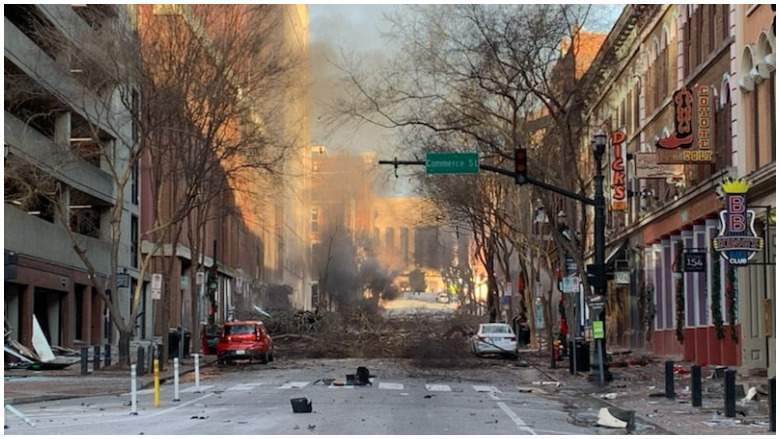 December 21st – December 27th                                 2020
In the general news, BREXIT seems to have finally been completed. Scotland now has to decide which side it wants to take. In the U.S., a large car bomb exploded on Christmas night in Nashville, designed to not kill anyone but rather cripple the AT&T building adjacent. The lone bomber, killed in the blast, seems to have targeted 5G capabilities. In politics, President Trump pardoned more people, such as Roger Stone and Paul Manafort (but not Snowden or Assange). Then, he fulfilled his promise of vetoing a large military spending bill because it contained no provision to cancel the immunity enjoyed by Facebook Twitter, and Google. He also failed to sign the 5000-page bloated $1.4 trillion pork spending bill that congress passed as unemployment funds ceased for millions.
In scamdemic news, the far-left exploiting the virus see vaccines as a threat. So, they dreamed up this "new mutant strain" idea to claim that vaccines will not be the cure. Lockdown protestors in Europe clashed with police. Christmas travel was unabated despite the Faucian fearmongering. More news surfaced of bad reactions to the vaccines. Another paper shows that asymptomatic people do not spread respiratory viruses. The propaganda efforts by The W.H.O. continued as it deleted from its website the fact that herd immunity is acquired naturally and not just from vaccines. An audit in Minnesota found that 40% of the "COVID" deaths were improperly classified. And again, Tony Fauci admitted that he has been lying to the public. This time, it was his ever-changing estimates for herd immunity.
In healthcare business news, the government agreed to buy more of the Pfizer (PFE) vaccine despite the bad rollout so far.