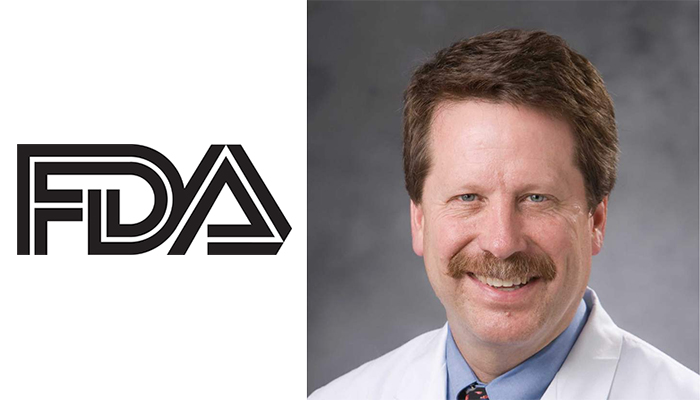 Update February 7, 2016- Key senators, including Bernie Sanders, are now threatening to filibuster and block this Califf nomination. One year ago, we wrote the following:

February 8, 2015- By Steven E. Greer, MD
Robert Califf, MD is a cardiologist at Duke University who led the "Translational Medicine Institute". Washington insiders and trade publications are reporting that he is likely going to be the next Commissioner of the FDA to replace the outgoing Margaret Hamburg. He has already joined the FDA at a lower administrative level.
Dr. Califf is not a man without significant controversy. He has extensive drug industry financial conflicts of interest, and was featured on CBS' "60 Minutes" in 2012 for overseeing what they called the largest academic research fraud in modern history.
The research fraud at Duke led to cancer patients receive drugs that were based on bogus data generated by a Dr. Anil Potti. The CBS story was kind to Dr. Califf and allowed him to shift all blame to the one rogue doctor. But was Duke medical research as a whole ethical and free from the contamination of industry funding under Dr. Califf's guidance?
What is "transnational medicine" anyway? It is a term that has popped up in most major medical centers and describes the establishment of formal partnerships between the academically pure researchers of the universities with the Big Pharma and biotech industries. In other words (or to translate that), universities are now getting big bucks to become the outsourced research and development arms of the drug companies that have failed so dismally on their own over the last 20-years.
Not surprisingly, Dr. Califf is laden with financial conflicts of interest having received hundreds of thousands of dollars, if not more, from numerous drug companies while he was at Duke. The industry journal "The Pink Sheet" reports, "…it is possible the loss of consulting fees and related compensation could prove a significant dent in Califf's overall income. The annual revenue he reported on Duke University tracking forms could have been more than $100,000 or $200,000 in many years from 2007 through the majority of 2014."
The HHS' own NIH, which is supposed to be the pristine research organization of the country, free of the contamination of greed, now has its own translational center funded by the drug industry. Francis Collins, the Director of the NIH, is quite proud of this effort which he spearheaded, seemingly unconcerned of the dangerous precedent that it has set. Indeed, one could reasonably speculate that Dr. Califf is the frontrunner to take over the FDA because of the NIH's open embrace of drug industry dollars.