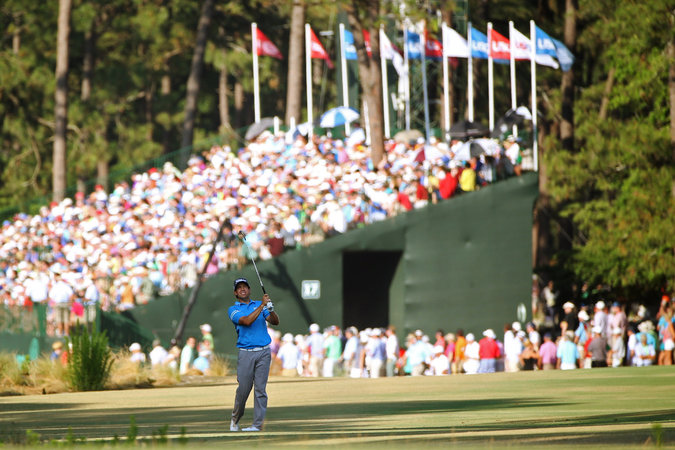 June 15, 2014- By Steven E. Greer, MD
34-year-old Erik Compton finished tied for second in the United States Open golf tournament. That was a good accomplishment by any standard, but it was also a genuine feat of modern medicine and surgery because he is living on his third heart.
At age 9, he developed heart failure after a viral infection. At age 12, he received his first heart transplant. 16-years later in 2008, at age 29, he received his second heart transplant, which he lives on today.
At only 5'8″ and 150 pounds, even with a healthy heart, Mr. Compton is at a disadvantage to most of his peers in professional golf. In addition, the side effects of his anti-rejection medications and surgeries are tremendous, making his career in professional sports miraculous.
Thanks to advances in anti-rejection immunotherapies, Erik Compton no longer has to take large doses of corticosteroids. After his fist transplant, his face was grossly deformed from the steroids. The modern cocktails, however, still have side effects that make practicing any sport very challenging.
Since Mr. Compton is six year out from his last transplant, his medications are likely optimally titrated and he is likely only taking Prograf (FK506, or tacrolimus), along with some anti-infective drugs. However, handicapping a professional golfer tremendously, one of the side effects of Prograf is peripheral neuropathy, or tingling in the hands. The cocktail he is on likely also causes fatigue and nausea.
The risk of infection is Mr. Compton's big concern. On the course, he has to be careful to not get scratches or blisters.
The surgical complications from two sternotomies should be minimal, but his ability to make a full golf swing might be somewhat limited. However, the most significant change to Mr. Compton after his heart transplant is his lack of heart rate regulation. The regulatory autonomic nerves are severed, leaving the heart to beat at a fairly constant rate of 100 beats per minute. His heart rate will not increase if he needs extra exertional ability, but it will also not become a distraction when he is over a stressful putt.
All of these added obstacles that have been in the path of Erik Compton becoming a professional golfer, and finishing second in the toughest, most prestigious tournament in the world, are not well appreciated. Every transplant unit nurse and doctor watching the U.S. Open today must have been in awe, as I was.