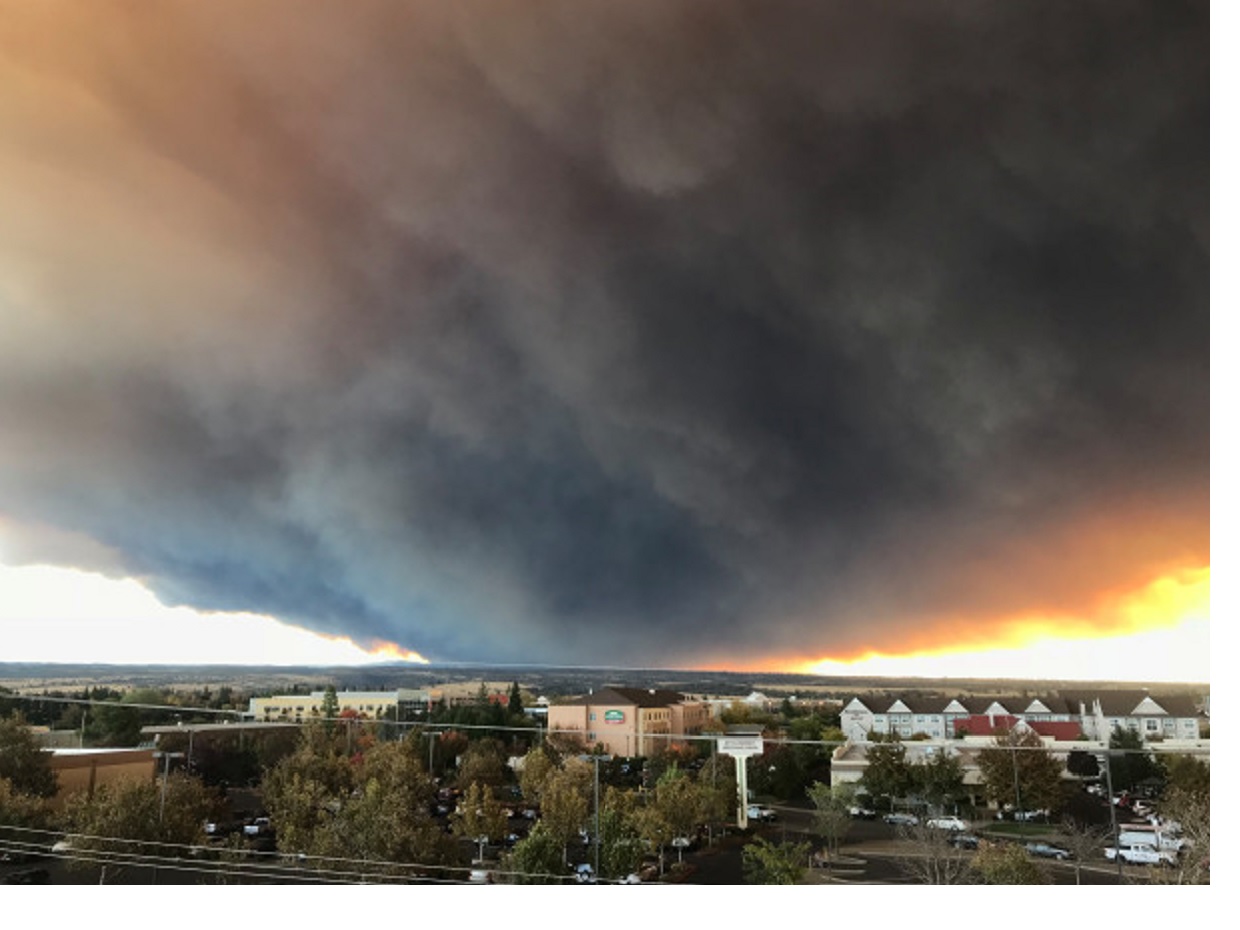 December 29, 2018- by Steven E. Greer, MD
The biggest stories this year related to the following topics, ranked from least important to most important:
Number 11: The remnants of the attempted coup on Trump
Number 10: The criminal turn for the #MeToo movement
Number 9: The re-emergence of Ebola and possibly Polio (this could be #1 in 2019)

Number 8: North Korea
Number 7: Gun violence
Number 6: TechLash
Number 5: Global populism
Number 4: Economy and markets
Number 3: Fentanyl and the opioid overdose epidemic
Number 2: Fires and hurricanes
Number 1: Engineered human embryos
However, the mainstream media on both ends of the political spectrum have the ranking of those topics in opposite order of importance, with politics being the most dire threat to mankind.
Healthcare
In healthcare news, the announcement by a Chinese scientist that his team had used CRISPR gene editing on a human embryo sent shockwaves throughout the world. Even the Chinese government, known for ignoring human rights, admonished the move. Previously in the year, a different group from China proudly announced that they had cloned monkeys. This is the biggest threat to the human race as we know it because designer-babies will lead to unforeseen genetic disease and loss of valuable genetic diversity.
In the Big Pharma sector, Trump had his HHS departments approve more generic drugs and other attempts at curbing prices. He is now promising to make it a priority in 2019. Merck's Keytruda posted some new large clinical trial success almost every month. Modified T-cells to fight cancer, a therapy called CAR-T, won lucrative CMS support with hospital reimbursements up to $700,000 per patient.
Meanwhile, insurers are pushing back. Costly anti-cholesterol antibody drugs Praluent, made by Sanofi and Regeneron (REGN), and Repatha, made by Amgen (AMGN) were not being covered by insurance formularies. As a result, the companies had to slash prices. The drugs are extremely effective, unlike statins, and Americans are not getting them because of corporate greed.
With insurers, vertical integration was the trend. Cigna (CI) bought Express Scripts (ESRX). CVS acquired Aetna (AET), and UnitedHealth (UNH) already has a PBM that it acquired in 2015.
In June, Harvard Surgeon with little business experience Atul Gawande was tapped by JPMorgan, Amazon, and Warren Buffet to head up their quiet efforts to create their own in-house insurance and hospital system. The current $3.5 Trillion American healthcare system is untenable and congress lacks the will to fix it. Therefore, industry is creating their own solutions.
In medical devices, Transcatheter Aortic Valve Replacement (TAVR) continued to stall in revenue for Edwards Lifesciences. An attempt to replace Arnold Schwarzenegger's old prosthetic pulmonary valve with a TAVR valve failed, which few on Wall Street knew about.
Theranos become yet another failed attempt by Silicon Valley to "disrupt" healthcare. Founder Elizabeth Holmes was indicted in June. Google (GOOGL) also abandoned their contact lens program that was supposed to be a new way to monitor glucose. Apple (AAPL) wants to turn watches into heart monitors. 23andMe, a Google company that collects DNA from people and then sells it, partnered with GlaxoSmithKline (GSK) in July. While people are now aware of the creepiness in Facebook selling one's personal information, the media has yet to expose this egregious action of selling even more sensitive DNA, which is far more serious.
In Africa, the Ebola epidemic is still spreading. Also in Africa, dozens of cases of polio were confirmed. Then, in the U.S., the CDC bent over backwards to not call an epidemic that resembled closely a polio outbreak a "polio outbreak".
Fentanyl finally received the high-profile scorn that it deserves. A report showed that more than 70,000 Americans each year are being killed by opioid overdoses, and fentanyl, which comes from China, is the main reason. President Trump announced that China had agreed to crack down on labs making that weapon of mass destruction.
Gun violence also became elevated to a new level as there seems to be a growing movement to make school shooting no longer a fact of life. January, in Parkland, Florida, which is near Miami, 17-kids were murdered by a man who was born to a drug-addicted mother and likely suffers from brain damage. Another school shooting occurred in Santa Fe, Texas in May, killing 10. In November, a shooting at a Los Angeles country and western bar killed 11 as nearby fires destroyed homes. All of this led to numerous teen survivors becoming politically active. Florida passed new gun laws and Trump eventually banned bump stocks.
The ACA, or Obamacare, was stripped of power when congress passed a tax reduction bill that had in it a provision to eliminate the individual mandate. In December, a federal judge in Texas officially ruled that the entire ACA was unconstitutional. The Supreme Court will likely make that final in 2019.
Politics
Global anger over the ruling-class-elite who want to become rich by globalizing jobs to the Third-World for cheap labor, who engineered liberal European migration policies that led to rape and terrorist attacks in cities like Paris and London, created a rise in new leaders mirroring the rise of Trump. German voters ousted Angela Merkel. France's Macron is enduring the second month of massive riots in the streets. British Parliament almost ousted Theresa May over her unwillingness to enforce the BREXIT vote, but allowed her to save face by agreeing to not run for re-election. Italy, Sweden, and Brazil all elected populist or nationalist leaders.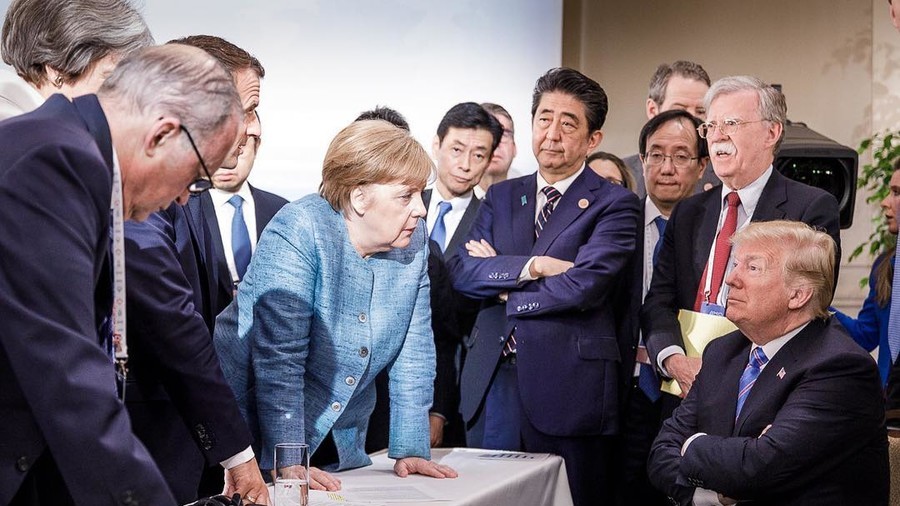 The #MeToo mob, which has now been thoroughly hijacked by activists who care little about real female victims of workplace sexual crimes, took a criminal turn. Numerous famous men were arrested and jailed. Bill Cosby went to prison in April. Harvey Weinstein was arrested in May. Kevin Spacey was arrested in December, and powerful CBS CEO Les Moonves was ousted in disgrace, to name just a few.
The failed coup of the duly elected President Trump, orchestrated by Obama-stooges who needed Hillary Clinton to win, became exposed as the year went by. FBI Deputy Director Andrew McCabe was fired in January. FBI agent Peter Strzok was grilled before congress and subsequently removed from his job. Then, those same junior agents of the coup taking the fall flipped on the head of the coup, Deputy Attorney General Rod Rosenstein, and leaked the fact that he had once planned to wiretap President Trump and oust him using the 25th Amendment. Eventually, the AWOL AG Jeff Sessions was fired and Rosenstein was marginalized, but not yet fired.

In April, the Mueller special investigation team, led by Rod Rosenstein, did something that should scare all Americans. They essentially created a new special investigation by having the New York US Attorney raid Trump's lawyer's offices and homes, violating attorney-client privilege. Federal judges allowed it, thus degrading the U.S. Constitution even more.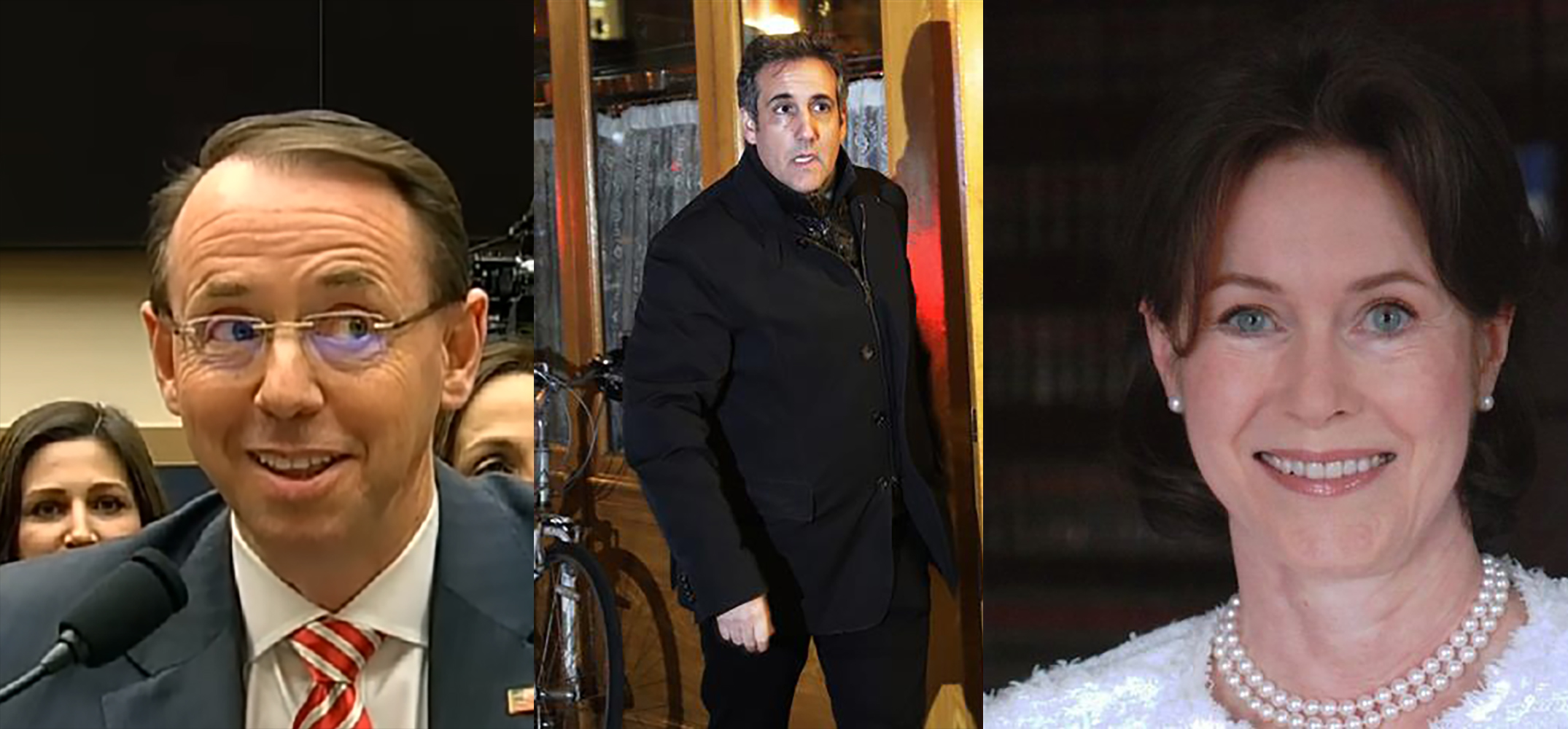 The November midterm elections saw no "blue wave" for the Democrats. The senate grew more Republican and the house shifted to Democrat control. Meanwhile, the ever-growing lawless radicals of the Democrat base tried to steal several governors race. In Florida's Broward County, head of elections Brenda Snipes, a Democrat with a long track record of rigging elections, tried to steal the governorship away from Ron Desantis and give it to Andrew Gillum. In Georgia, Stacey Abrams, who lost badly, refused to concede. Other accusations of election fraud were seem from Maine to California.
The biggest blow to the lawless far-left of the Democrat party came when Brett Kavanaugh was confirmed as the newest Supreme Court justice. It occurred despite the Democrats using every dirty trick known to politics. The process angered sane Americans and hurt Democrats in the midterm elections.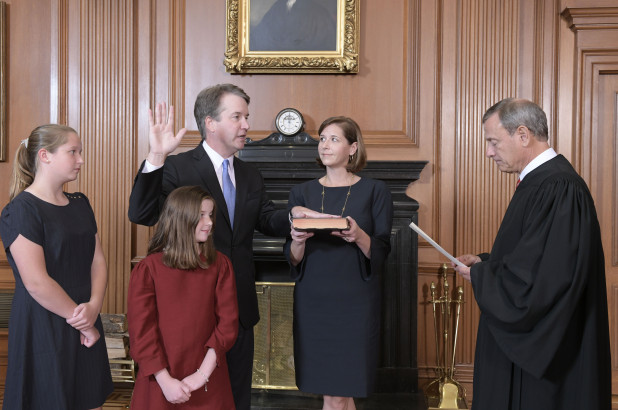 Ahead of the November midterm elections, various political action committees secretly paid Central American migrants to travel by the thousands to attempt to cross the Southern border. The caravans stalled in Mexico and Trump used it as support for his effort to fund for a larger wall along the border. In December, Trump allowed the federal government to partially shutdown until the Democrats approve money for his wall.
The November midterms highlighted the trend towards populism and away from the traditional Democrat Hollywood power base. Trump was filling venues with 20,000 people for congressional race rallies while President Obama could not fill smaller venues. Oprah supported Stacey Abrams in Georgia and she lost. All of Hollywood it seemed tried to make a star out of an unheard-of man named Beto O'Rourke in Texas, and he lost to the unlikable Ted Cruz. Taylor Swift tried to stop Marsha Blackburn from becoming a Republican senator, but she failed. LeBron James tried to help the Democrat in the Ohio governor race, and he too failed.
In foreign policy, Trump cancelled Obama's prized accomplishment, which was the deal with Iran to supposedly end their nuclear program. In June, Trump met with North Korea's "Rocket Man", Kim Jong Un. They agreed to eventually end the nuclear program of North Korea. Trump also scrapped NAFTA and finalized the USMCA to define the trade agreements between the US, Mexico, and Canada. With China, Trump started a "trade war" by creating new tariffs. At the end of the year, China and the U.S. seem to have formed a truce and settled up new trading terms.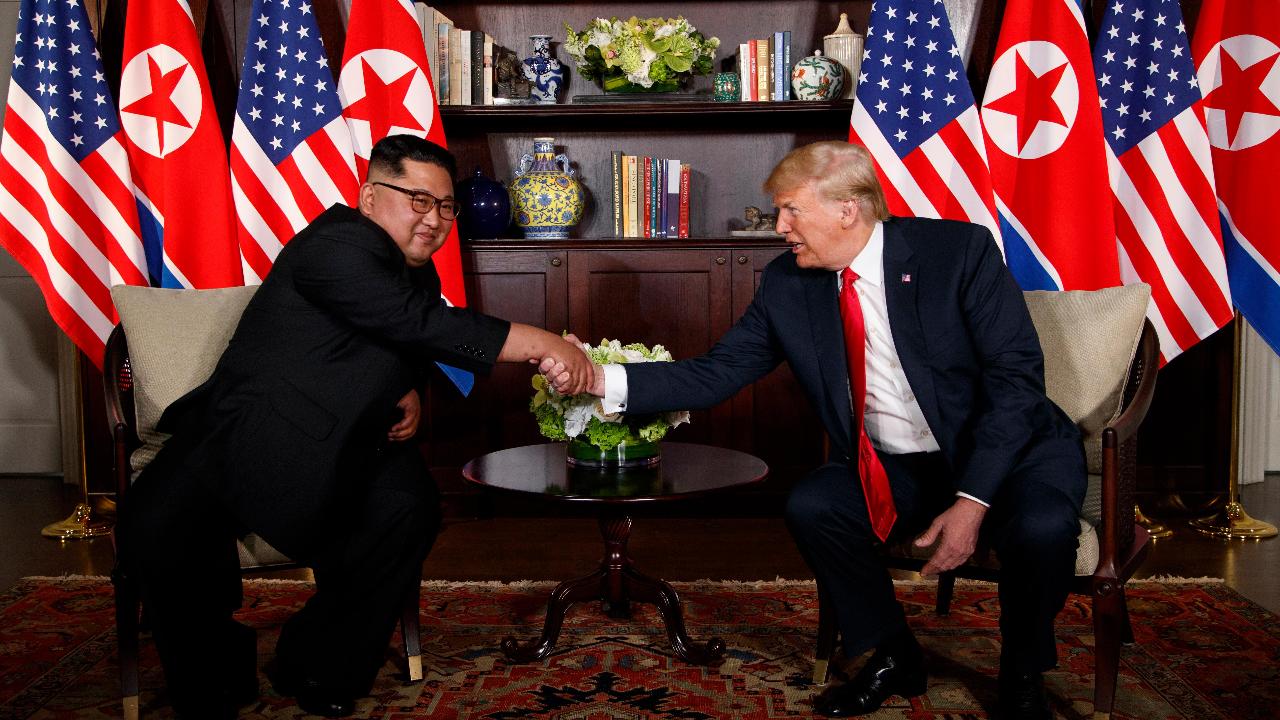 TechLash
As The Healthcare Channel predicted, the world awoke to the fact that Google and Facebook were collecting personal information and selling it, while also attempting to control thought by censoring news. Facebook lost $120 Billion in value in one trading day.
Space
Liberals have long disliked NASA, for unknown reasons. As a result, Obama was pressured to shutter NASA and the U.S. no longer even has a rocket that can take men into space. Trump is reversing that. In June, NASA formed the first crew of astronauts that will travel aboard SpaceX and Boeing rockets to the space station. Trump then announced a new branch of the military that he calls Space Force. Meanwhile, Russia and China are developing their own military programs for space.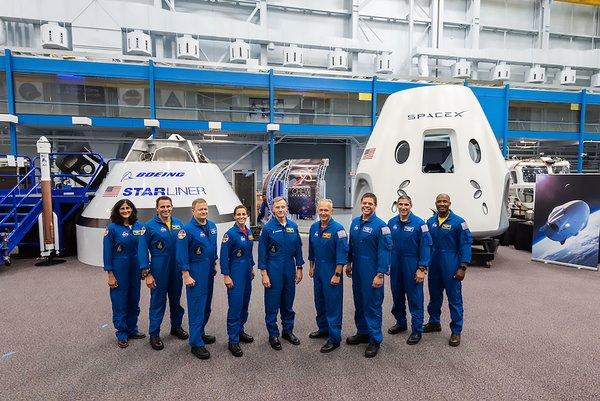 The Economy and Markets
Trump's economy caused the GDP to grow more than 4% for the first time in decades. Unemployment is at all-time lows. The value of the dollar is strong, driving down oil and gasoline process. As a result, the Federal Reserve raised interest rates, which saw a collapse of the stock markets in December, erasing the gains from the previous months.
Planet Earth
Throughout the year, wild fires in California grew in intensity, culminating in the worst-ever fire on record. Ironically, the town that was destroyed is called Paradise.
Climate change created new forms of hurricanes too. In October, Hurricane Michael grew from category 1 to 5 overnight and pummeled Florida's panhandle. People had little time to evacuate.
What will the New Year bring. Read here for our predictions.