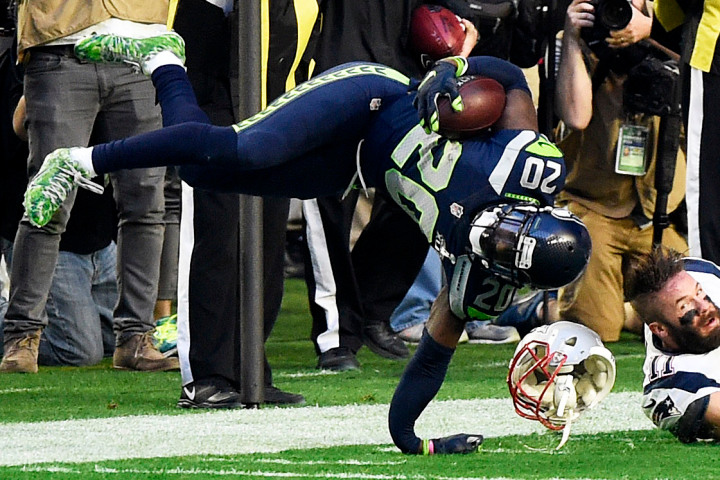 February 2, 2015- By Steven E. Greer, MD
Super Bowl 49 has left a bad taste in the mouths of most viewers. The winner, the New England Patriots, was widely believed to have been coached by a serial cheater, Bill Belichick, and they won only after the Seattle Seahawks gave away the game with a bad play call on the goal line. This unsatisfying outcome is apropros to a game that was between two opponents who were unworthy of the Super Bowl.
The Seattle Seahawks got into the Super Bowl only after amazing luck in the NFC Championship game that requited an onside kick to be miraculously recovered, and other graces from god. They began that game with four turnovers and fell far behind the superior Green Bay Packers.
The New England Patriots got into the Super Bowl after a lackluster year, and an infamous cheating scandal involving deflated footballs in the playoff championship game. It wasn't the first time that coach Bill Belichick had been accused of cheating, either. All the while, taking place in a courtroom in Boston was the murder trial of former Patriots player Aaron Hernandez.
NBC broadcast the Super Bowl. Al Michaels and Chris Collinsworth did a good job announcing the game. On the crucial game ending goal line interception by the Patriots Malcolm Butler, Collinsworth promptly blamed the bad play calling rather than the quarterback, which was a smart observation.
The NFL-produced halftime show featuring Katy Perry was off key, literally and figuratively. The singer was not lip-synching, but maybe she should have been. Her physical routine for the show was too demanding for her to also carry a tune, not to mention the fact that she is past her prime in pop culture popularity. It was one of the worst shows of this century.
The much-hyped TV commercials for the Super Bowl have been losing their luster for many years. They got even worse this year. An Allstate insurance commercial enraged the country by featuring a depressing story of a kid who was killed by an accident and could never grow up.
Super Bowl 49 was only slightly less dissatisfying to watch than the previous year, when Peyton Manning and the Denver Broncos were blown out by Seattle. It was a fitting game to cap off a bad year for the entire NFL that was plagued by off the field embarrassments, such as the Baltimore Ravens player Ray Rice being caught on video knocking his wife cold in a hotel elevator.
A far better game to watch than the Super Bowl was the college football championship in which Ohio State completed one of the best seasons in football history. Will college begin to encroach upon the NFL? Have all of the problems of the NFL grown to a critical mass to make people switch to an alternative form of football?